Centre: Los Angeles EAGLE ROCK SHAMBHALA- Main Shrine Room- 963 Colorado Blvd, 90041
Date:
Saturday 23 March 2019 (09:30 -18:00)
Sunday 24 March 2019 (09:30 -18:00)

Teacher : Artist to the Court Marcia Shibata
Program Price : USD220
Patron Price: USD250
Open to all. No previous experience required.
Registration Closed 2/28/19
If you would like to register but the program has filled, please contact anne (at) shambhalaart (dot) org to be put on a wait list. If you have registered and find that you cannot attend, please contact anne (at) shambhalaart (dot) org so that another person may take your place. Thank you.
Kado, often referred to as Ikebana, can be practiced as a contemplative art - a form of "meditation in action." Under the guidance of Marcia Shibata, students learn how to prepare flower arrangements using classical styles. When arranging, students may experience Kado as a creative and meditative dance with nature, space, and one's perceptions. It is not necessary to be an 'artist' or to have experience with flower arranging to participate. The ultimate purpose in Kado is not to make pleasant flower arrangements, but to discover joyfulness, work with obstacles, and develop respect for all things animate or inanimate.
Prices include the cost of flowers and branches, which students will take home. Light breakfast and afternoon tea will be available both days and the program will conclude with a closing reception. A short supply list will be sent to you prior to the program.
Registration, Deposit and Refunds
Due to limited space and cost of materials, a $50 deposit (or full payment) is required to reserve a place in the workshop; your space in the program is not guaranteed without it. An additional $20 administrative fee will be added for enrollment after March 5th. Program tuition is refundable only if you cancel before March 15th, 2019.
We are sorry, but due to the high cost of producing this program, we cannot offer our usual generosity policy as stated below.
For registration and payment questions, please contact Alice: la (at) shambhala (dot) org or call 323-255-5472.
About the Teacher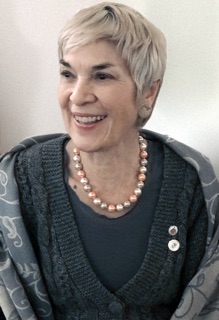 Marcia Wang Shibata is a Master Shambhala Kado/Ikebana Instructor within the Shambhala Buddhist community and founder of the Shambhala Kado Ridgen School of Ikebana. She is a student of Chögyam Trungpa Rinpoche and Sakyong Mipham Rinpoche. Having studied and practiced in both a major classical and modern Ikebana school, she teaches from the view of nature's innate wisdom and Buddhist/Shambhalian compassionate warriorship.