Centre: Karme Choling
Date:
Friday 5 April 2019

Price: USD230.00
: USD290.00
: USD195.00
Discover and cultivate the source of creativity and learn how to express this in flower arranging. Kado is a meditative, contemplative understanding of self, nature, space and perception. No prior knowledge nor training in flower arranging is needed.
Ikebana as meditation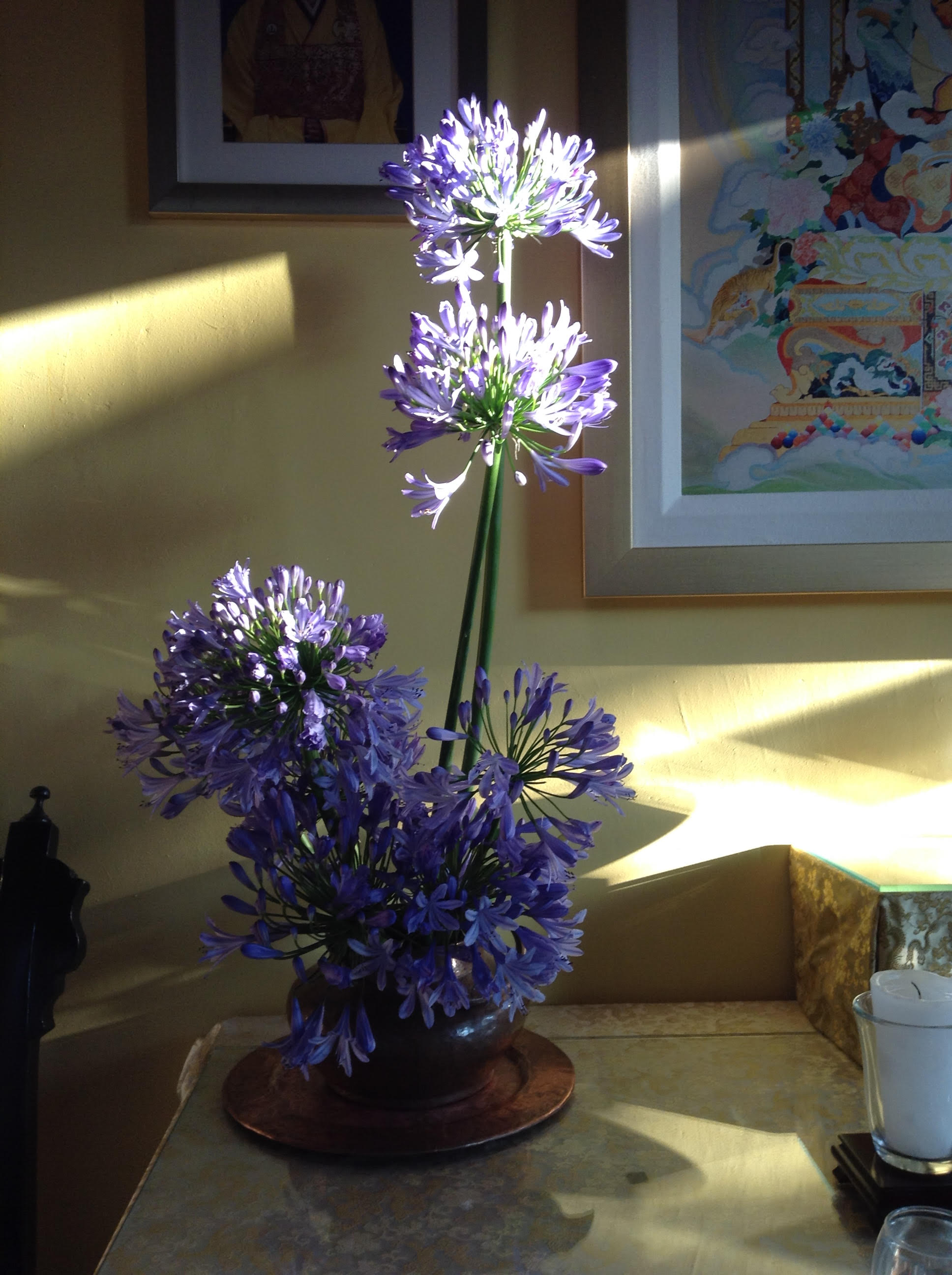 [Please note that, as of 3/18/19, this program is full. You may still register for the program to be on the waiting list.]
Kado means "The Way of Flowers". The Flower Way began in China over 2300 years ago. When it was introduced and assimilated into Japan, the Japanese word "Ikebana" arose, meaning "living or natural flowers". Kado is a contemplative practice that studies nature as it is.
Human beings are part of nature therefore we reflect and are expressions of the same patterns in our life and death. Hence, we simultaneously study ourselves as we are when working with natural materials in Kado.
Using classical Ikebana forms, Kado teaches us to clearly see the wisdom in nature, in ourselves and in others.
The ultimate purpose in Kado is not to make pleasant flower arrangements, but cultivate appreciation for each moment, to work with obstacles, and to develop respect for ourselves, others and all forms of life.
No prior knowledge nor training in flower arranging is needed to take this class.
Materials Fee: Please note that there will be a materials fee, estimated at $35 per person. The actual cost will be finalized closer to the program date.
Arrival & Departure
Please plan on arriving between 3-6pm on April 5, 2019, to register and check-in. Dinner is offered at 6:30pm. The program begins that evening at 7:30pm. The program ends around 6pm on April 7.